The York walls Festival is back for 2021 August 14 and 15th.
We will be putting up our gazebo on Foss Islands Road next to Majestic Wines again this year.  The programme has not yet been published, but why not come along and have a chat about the river and what we might do to help its health and amenities!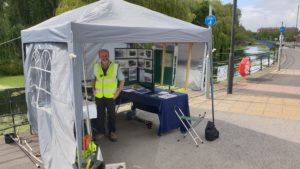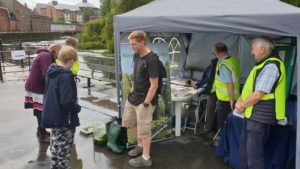 2019 was the last real festival, when we had a gazebo on Foss Islands Road to tell the story of the King's Pool and some recent Foss history. The 2020 version was of necessity, virtual, but we did get together with the Friends of York Walls to make this short montage of the recent history of the Foss between Layerthorpe Bridge and Rowntree Wharf: the stretch which has no wall but does have a river!