The Ecology of the River Foss – An update by Martin Hammond
With our 50thanniversary approaching in 2023, the River Foss Society commissioned an update to the Natural History section of the Fife and Walls book The River Foss – Its History and its Natural Historywhich was first published in 1973.  During July 2017, starting at Oulston reservoir, we carried out a survey of the fifteen miles of the river which is accessible by public footpaths.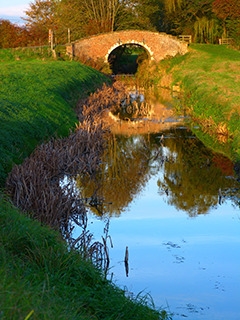 This survey was done by a team consisting of volunteers from the RFS with assistance from surveyors from St Nicks Environmental Centre and Community Aid for Nature (CAN). With the help of a generous grant from the Two Ridings Foundation we were able to commission the services of ecologist Martin Hammond, who as group leader led the survey and whose skills and knowledge helped to identify numerous wild flowers, plants, colonies of water voles, fresh water shrimp and fresh water crayfish.
Martin has written an extensive report of his findings along the river and at Oulston reservoir. This is in five volumes covering the following titles:
(Click on a link below to view the pdf)
The changing biodiversity of the River Foss
Plant life of the River Foss – Notes from a walk in July 2017
The historic flora of the River Foss martin hammond