This water vole was seen happily pootling around on one of the tributaries of the Foss last week.
How many do we have, I wonder?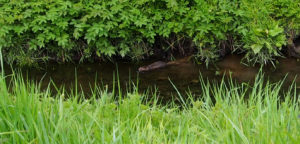 We're putting out rafts like this one for them to use as latrines – if you spot one, look closely and you may see traces – this is how we prove that there is an active population, and get an idea of how many there are.